OUTFIT: Ethnic Me
Audrey Masitsa, 11 years ago
0
2 min

read
261
I was looking for a title for this post and I just couldn't come up with anything. I wanted something ethnic and then I remembered that the label on this top reads "Ethnic Me" hence the title.
I wore this outfit for a traditional Indian marriage ceremony. I went two Saturdays ago with some friends but we got there so late we missed the ceremony. We met the family, though and had Indian food for lunch which I must say was delicious (I love food!!!).
I'm addicted to black. The other day while clearing out my wardrobe, I realized that I own too much black so I promised myself to stay away from anything black when I next go shopping.
This top/tunic is called a kurta, in Hindi. It comes with its own trousers but I couldn't find any in my size. So I paired it with black leggings.
To accessorize, I wore hints of gold i.e. loop earrings and a ring (both gifts), and a combination of brown and off-white bangles with hints of gold. I chose to carry a big handbag because I had to carry more things than could fit in a clutch, ah, the joys of being a girl!!
I wore heels so I can look extra festive because marriage ceremonies here are a big deal. You must look your best and this is what I could manage at such short notice.
It was a long hot journey in a cab and we went some 150 kilometres away. I was a bit sad not to have made the ceremony, but it was a good adventure. I got to see rural India in a way I never pictured before. All around I saw farms and more farms and we crossed the Ganges River. This was one of those memories I will cherish:)
Hope you had a fantastic week and have a great weekend!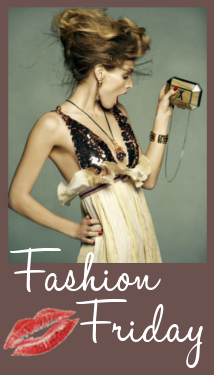 xo
Audrey
Related posts
Subscribe
* You will receive a weekly newsletter from Inches To Style including most recent posts and videos, and musings on the latest happenings around the world.
Video: What I wore in a week
One of the things I promised myself I would do, ever since this pandemic started and life slowed down, is that I would dress up every single day. Granted, I had nowhere to go, but putting on an outfit, no matter how simple, uplifted my…