HOW TO: Go Denim Less During the Weekend
Audrey Masitsa, 10 years ago
0
2 min

read
226
I know many people say that during the weekend you should unwind and relax and this is reflected in their choice of dress. You store away your suits and pull out the denim. But what if you are tired of wearing blue jeans every Saturday or Sunday??? You can turn to khaki!! And just because it's the weekend doesn't mean that you throw your style out the window!!!! You can be casual yet stylish!!!
I wore this outfit last Saturday when I had a lunch date with one of my very close friends.I've worn this outfit before almost exactly as it is but I wasn't quite pleased with the turn out. So I decided to give it another go and tweak it here and there to see if it will be interesting and I must say I loved it.
I paired my army bubble skirt with a white t-shirt and my mustard coloured sweater. Then I added chocolate brown leggings because it was a little chilly in the morning. Adding leggings to a shorter skirt is a great way to transition your summer clothes into winter.
To accessorize I wore my black ankle boots that have become a wardrobe staple!!! These shoes are so comfortable!! I can walk in them the whole day and not get sore feet. I added my black belt to add some interest to the outfit, and carried my metallic clutch. I finally got something metallic!!! I'm so happy. Anyway, moving on, for jewellery I chose my black chandelier earrings, cream coloured bangles, a black ring and black bead necklace.
While walking in town it suddenly hit me, why is everybody wearing blue jeans??!!! Thus I came up with a theme for this post. I think I'll dye mine a different colour. Blue jeans are too common.
Outfit Details:
Army bubble skirt: India
White t-shirt: India
Mustard sweater: India
Brown leggings: India
Ankle boots: gift
Black belt: India
Metallic Clutch: Ngara, Nairobi
Black chandelier earrings: Moi Avenue, Nairobi
Black ring: India
Black bead necklace: gift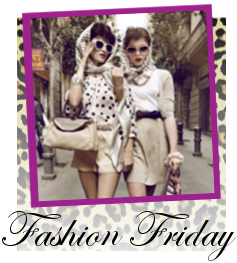 I hope you all had a great week. Cheers to the weekend!!!
xo
Audrey
Related posts
Subscribe
* You will receive a weekly newsletter from Inches To Style including most recent posts and videos, and musings on the latest happenings around the world.
Video: What I wore in a week
One of the things I promised myself I would do, ever since this pandemic started and life slowed down, is that I would dress up every single day. Granted, I had nowhere to go, but putting on an outfit, no matter how simple, uplifted my…