HOLLYWOOD INSPIRATION
Audrey Masitsa, 10 years ago
1
1 min

read
134
Hi everyone!! I do hope you're having a fabulous weekend. I'm taking it slow for this one. I'm spending it "bonding" with the family. Here are a few pics of celebs who have inspired me this past week.
Rihanna always amazes me with her crazy hairdos. I liked this one because it's quite different from the others she's had throughout the years and who doesn't love a pixie-cut?? And the red lip (which is trending right now) is a classic that I want to rock, once I find the perfect shade of red lipstick. I found one but it's a bit messy so I'm on the look-out for another.
Even though I'm not a huge fan of suits, Rachel Zoe's blue suit with bell-bottom pants is super chic. I wouldn't mind wearing one like this.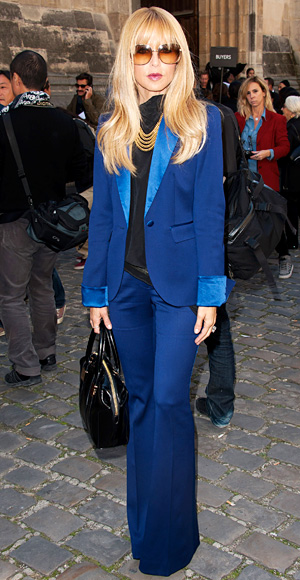 One thing I love abut Jessica Alba is that her outfits are usually so easy to replicate. Take this outfit for example.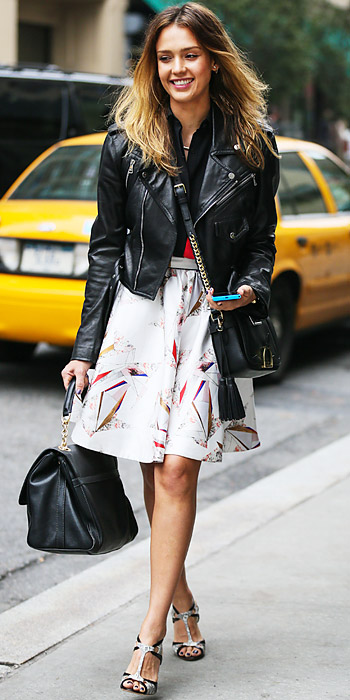 To remake this outfit, I chose a lace a-line skirt, which i paired with a cropped t-shirt and leather jacket. I wanted to add a little more colour to the outfit, so I went for these teal coloured heels and bag.
i2s Style Tip: Just because it's the weekend doesn't mean that you should let your style take a holiday. Pairing a cute skirt with a t-shirt, is an easy way to look both chic and casual.
Happy Saturday!!!
Related posts
Subscribe
* You will receive a weekly newsletter from Inches To Style including most recent posts and videos, and musings on the latest happenings around the world.
Video: What I wore in a week
One of the things I promised myself I would do, ever since this pandemic started and life slowed down, is that I would dress up every single day. Granted, I had nowhere to go, but putting on an outfit, no matter how simple, uplifted my…