DRESSED IN RIPPED T-SHIRT AND COBALT JEANS
Audrey Masitsa, 11 years ago
5
1 min

read
267
Weekends call for dressing down. This can mean different things for different people. But when I'm feeling notoriously rebellious, I like to wear something that I know will make people either raise their eyebrows in wonder or shake their heads in disgust.
This ripped t-shirt is one of those statement-making pieces. I paired it with cobalt coloured jeans which I chose for a change. I was a little tired of the conventional dark- blue or light-blue jeans and I didn't want to wear my black or grey ones. So cobalt it was.
My brother dared me to wear it without a vest inside but I wasn't daring enough. I think I'll save that look for a night out. I chose a pink vest and went with pink accessories.
This cross-body bag is one of my absolute favourites. I like bags with a little more detail like chain straps or studs. I chose this bag because the blue is so unexpected and one could say, unnecessary. My first thought when I saw it was, "Not many people will think of buying a bag like this!!"
Outfit Details:
Cobalt Jeans: from my sister
Ripped t-shirt: from my sister
Necklaces: gift and Sarojini Market, India
Bangles: Sarojini Market, India
Loop earrings: gift
Canvas shoes: Bata
Bag: Sarojini Market, India (similar with chain straps in Ngara)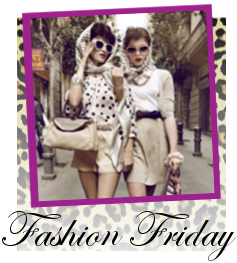 Here's to a lovely weekend!!!
Happy Friday!!!
xo
Audrey
Related posts
Subscribe
* You will receive a weekly newsletter from Inches To Style including most recent posts and videos, and musings on the latest happenings around the world.
Video: What I wore in a week
One of the things I promised myself I would do, ever since this pandemic started and life slowed down, is that I would dress up every single day. Granted, I had nowhere to go, but putting on an outfit, no matter how simple, uplifted my…