Botique i2s New Collection
Audrey Masitsa, 8 years ago
0
2 min

read
144
Hello everyone! I am so excited to finally be able to share this project with you. Over the last couple of months, I have been hard at work on a new phase of the blog and my online shop Botique i2s. I present to you my first collection created by yours truly.
New Mantra
After constantly being bombarded by very nice designs that make my mouth water, I finally took the bold step of making said clothes available. Botique i2s seeks to give new life to vintage and previously owned clothes by updating them into the latest trends in a process referred to as upcycling. I believe this is Kenya's first store whose clothes are made entirely out of upcycled clothes (correct me if I am wrong).
Recycling is very important particularly in this day and age when our streets are filling up with trash and the garbage dumps are reaching their tipping point. Botique i2s wants to join in the recycling movement in an effort to preserve our environment. And what better way to do it than with something we all love! The markets are filled with clothes that could have great potential if only someone would give them a bit of attention. After witnessing pretty cool vintage clothes getting rejected more than once, I have decided to rescue them and allow them to live a few more years.
I will be releasing a few pieces at a time and they will be available in my online shop (click 'Shop' link in menu above) and on my Facebook page and Instagram.
Without further ado, here is my very first collection. Some of these clothes have made an appearance on the blog before. Those that are available for sale will be tagged as such and if you want something similar please do not hesitate to contact me at inchestosyle@gmail.com. Remember due to the nature of the original clothes, it may not be possible to get the exact item of clothing twice but similar styles will be available.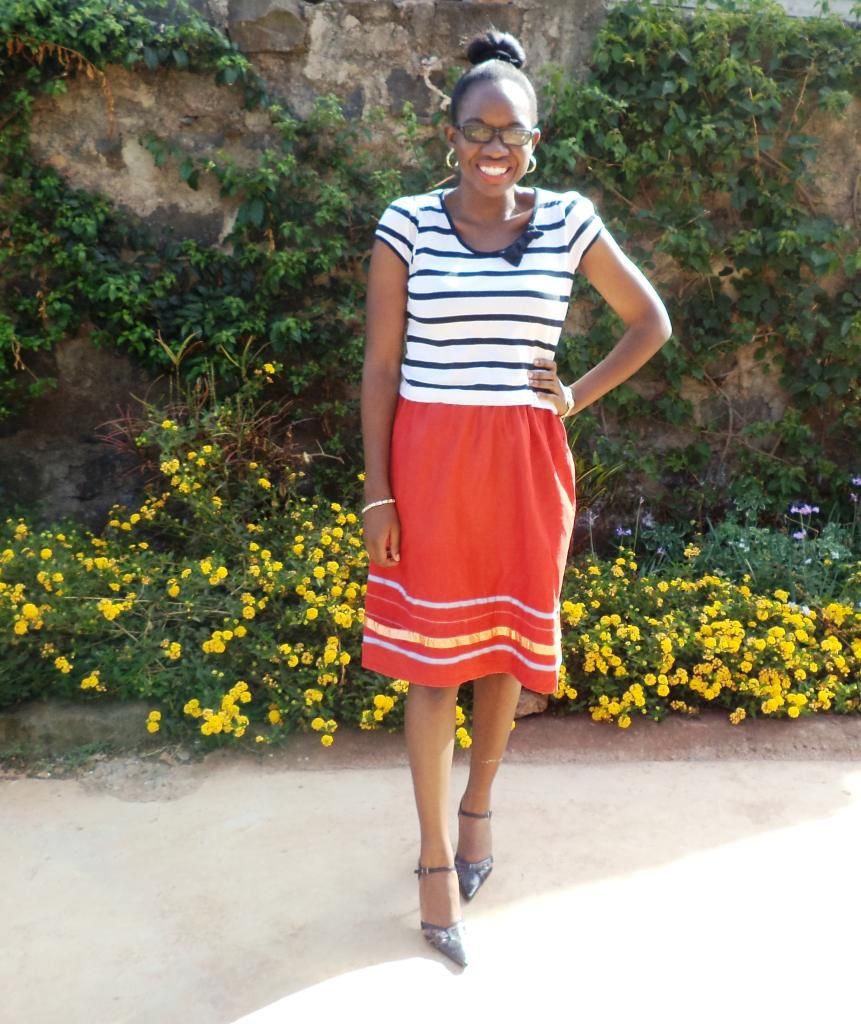 Red Midi Skirt + Striped Crop Top
Grey printed midi skirt + Orange crop top
Matching set
Hi-Low Skater Dress
Fringe Top
Matching Set
Midi Skirt + Crop Top
Related posts
Subscribe
* You will receive a weekly newsletter from Inches To Style including most recent posts and videos, and musings on the latest happenings around the world.
Video: What I wore in a week
One of the things I promised myself I would do, ever since this pandemic started and life slowed down, is that I would dress up every single day. Granted, I had nowhere to go, but putting on an outfit, no matter how simple, uplifted my…